Amerex and the Environment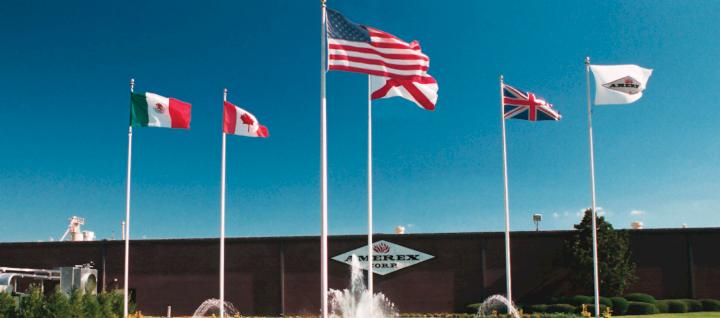 The Amerex Group Environmental Stewardship
The Amerex Group, consisting of Amerex, Janus, Solberg, Amerex Defense, and Amerex Integrated, constantly strive to achieve the highest level of environmental responsibility. Our commitment to environmental excellence and minimal environmental impact revolve around these key items:
Environmental Compliance – The Amerex group complies with all applicable Federal, State and local environmental laws.
Environmentally Responsible Facilities Operations – The Amerex Group is focused on improvements in our facilities to lessen the environmental impact of our operations. Environmental improvements and energy efficiency reviews are factored into all new and renovation projects.
Community Involvement – The Amerex Group is a key partner in environmental organizations that work to improve the environment in our community.
Pollution Prevention – The Amerex group strives to minimize release of pollutants into the environment by reducing pollutants at the source, reuse and recycling of process materials such as lubricants, and by extensive use of recycling programs throughout our operations.
Reduction in Energy Use – The Amerex Group implements programs to reduce energy consumption in our facilities through the use of energy efficient lighting and equipment.
Green Technology – The Amerex Group is fully committed to the development of new technologies that replace persistent, bio-accumulative, and toxic materials from our products, without sacrificing product performance or suitability for use.
Examples of recent environmental improvements and environmental company awards within The Amerex Group include:
Replacement of all lighting within the Trussville, Alabama operations with low energy consumption LED smart lighting fixtures and controls.
The conversion of all wet paint operations in the Amerex Trussville operations to dry, powder coat operations, eliminating the release of volatile organic compounds from its paining processes.
The Use of Amerex Integrated products to constantly monitor levels in process equipment vessels for instantaneous warning of potential problems before they occur.
Design of The Solberg Americas production facility for full containment of any possible spills, minimizing any risk of an environmental spill.
Development and commercial launch of the Solberg line of Re-Healing firefighting foam concentrates, which exceed the fire performance of competing products while containing no environmentally persistent or toxic compounds, fully biodegrading in 42 days compared to centuries for competing products.
The Solberg Company was awarded the 2014 Presidential Green Chemistry Challenge Award for its line of Re-Healing firefighting foams, the only firefighting foam in the World to achieve this honor. The Presidential Green Chemistry Challenge Awards Program recognizes innovations in cleaner, cheaper, and smarter chemistry.
The Solberg Green Bay production facility is LEED certified. LEED, or Leadership in Energy and Environmental Design, is an internationally-recognized green building certification system. Developed by the U.S. Green Building Council (USGBC), LEED provides building operators and owners with a framework for identifying and implementing practical and measurable green building design, construction, operations and maintenance solutions.
The Solberg Norwegian operation has been awarded an Eco-Lighthouse Certification, a prestigious status that is supported by the Norwegian Ministry of the Environment. The Eco-Lighthouse Certification recognizes Solberg as a company working toward sustainability by implementing practices and processes which reduce impact on the environment and reduce overall enterprise costs.
The Amerex Group is committed to the goals of quality, service and safety and environmental responsibility, and to constantly innovate and deliver new technologies that provide unequaled protection of property and the lowest environmental impact.
As a McWane Company, The Amerex Group is committed to manufacturing superior products while at the same time protecting and preserving the Earth's natural resources.
Moving Industries Forward by Redefining Fire Suppression