Pollution Prevention Challenge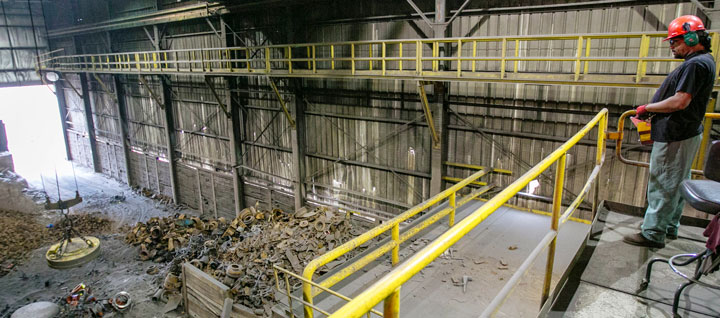 The Art of Preventing Pollution Before it Begins
The best way to deal with pollution is to prevent it from being created in the first place. This means finding new efficiencies, doing things smarter and valuing every resource.
A total of 42 entries were submitted in May 2012 for McWane's second Pollution Prevention Challenge (P2C) contest, with 22 submitted for judging. Teams from across the McWane family of companies participated and demonstrated ideas about their own passions, from areas as diverse as maintenance, shipping, the environment and administration.
Everyone is a winner, but some ideas stood out. At McWane, we believe doing the right thing should be its own reward — but that doesn't mean a little extra reward won't help! Each member of the winning team took home $1,000; second place earned $500 per team member; and third place earned $250 each.
Pollution Prevention Winners
2012
First place: Atlantic States
Bell and Spigot Plugs

Second place: Clow Valve
Elimination of Cooling Water
Third place: Kennedy Valve
Lighting System Upgrade

"Why Didn't I Think of It?" Award Winners:
Clow Canada — VOC Reduction
Atlantic States — Pipe Bundling and  Strapping
Clow Valve — Rubber Ink Stamp
2011
First place: MTE Elkhart
Product Packaging Reduction/Recycling/Reuse — Local Delivery
Second place: M&H Valve
Trash Compactor Conversion — Landfill Waste Reduction
Third place: MTE Elkhart
Dry Lubricant Product Substitution
The impressive scope of ideas, energetic presentations and passion on display by team members from different facilities was an inspiration. Together we can tackle pollution. We hope more facilities participate in future P2C contests.
Moving Industries Forward by Redefining Fire Suppression