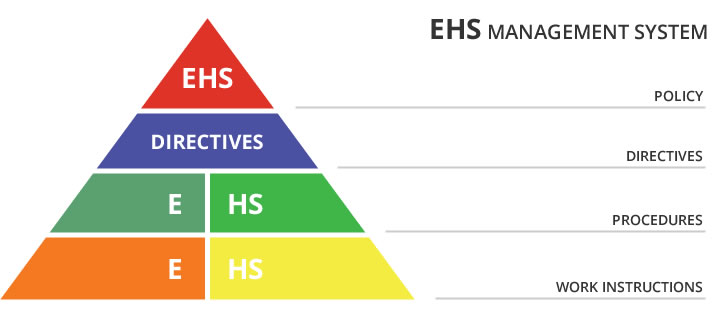 McWane EHS Story A pursuit of excellence in environmental, health and safety management.
A man's regularity as a workman is to be attributed not only to the wages he receives but to the conditions under which he works ... Reduction in the number of accidents represents economy, for nothing is more wasteful in industry than accidents.

J. R. McWane in 1921
McWane leads the way for American manufacturing in the 21st century. That commitment begins with our dedication to the safety of our team members and with our respect for the environment, while adhering to the principles of continuous improvement. As a result, we operate some of the most modern, efficient and safe facilities in the industry.
McWane has created an EHS program that goes beyond compliance, which we believe is a benchmark for the U.S. foundry industry. By integrating our EHS efforts with human resources functions, McWane is also creating a corporate culture with a shared commitment by corporate and plant management, environmental, safety and human resources professionals, and every team member that not only supports but demands excellence.
With these principles in mind, our EHS Program includes:
A centrally coordinated EHS and HR management structure with experienced and qualified professionals at all levels.
A state-of-the-art, web-based EHS Management System.
A detailed Ethics and Compliance Policy that instills a commitment to ethical behavior and legal compliance across the company.
An extensive EHS and management skills training and educational program, known as McWane University.
Hundreds of millions of dollars in capital and operational expenditures related to EHS since 1999.
Numerous oversight mechanisms, including internal and external (third-party) audits.
A financial incentive program for managers based upon EHS-HR leading indicator performance, and the inclusion of EHS-HR performance in annual evaluations.
An appropriate range of disciplinary actions for non-compliance.
A well publicized, confidential, 24-hour "Access Line" for reporting suspected violations of law, regulations or company policy and other concerns.
We also have comprehensive safety and environmental training programs that ensure our employees know how to do their jobs safely and in compliance with all laws and regulations. As a company, we have significantly reduced our accident and injury rates. Despite this success, however, our goal remains zero incidents. McWane is also working towards having all of its facilities qualify for OSHA's Voluntary Protection Program (VPP), which officially recognizes the outstanding efforts of employers and employees who have achieved exemplary occupational health and safety programs. We continue to invest in training to support continual improvement of safety performance, knowing that establishing and enhancing cultural norms is an ongoing process.
Our environmental performance has improved significantly in key areas. Consistent with our principles of protection and continual improvement, our company made the decision to be a part of the growing conversation about environmental sustainability. For example, we installed stormwater collection and treatment systems at several facilities that have virtually eliminated stormwater discharges except in extraordinary rain events. We have also greatly reduced our emissions of particulates and volatile organic compounds (VOCs) by installing state-of-the-art air pollution technologies, together with changing our processes to use water-based paints instead of solvent-based paints at several plants. McWane is a member of the U.S. Green Building Council, and we have begun the process of moving beyond regulatory compliance toward incorporating "green" and LEED concepts into our own operational processes.
Our EHS management system has been recognized for its success in integrating data needed to manage EHS performance. The tremendous strides that we have made are a tribute to the perseverance and hard work of our team members. These improvements have reminded our team members of the value of what we produce: the backbone of America's clean water infrastructure.
"As president of this Company, I am committed to ensuring that our performance in workplace safety and environmental compliance is second to none."
G. Ruffner Page, President, McWane, Inc.
Moving Industries Forward by Redefining Fire Suppression