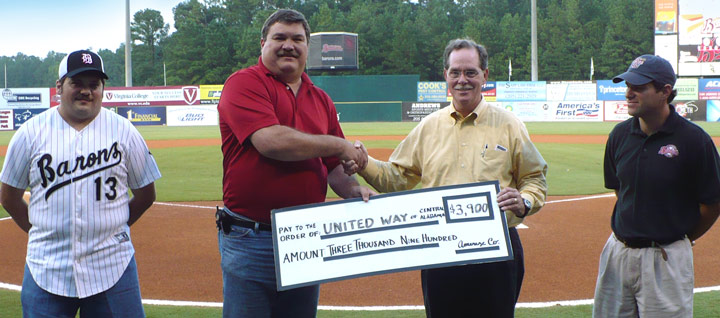 At McWane, every day presents new opportunities for our team members to make a difference in someone's life. McWane team members volunteer and participate in meaningful activities that improve or assist the many communities where we live and work.
Each McWane facility is active in its local community. Through work with civic leaders and CAPs, partnership opportunities are identified. Over the years, McWane team members have adopted schools in the communities where our facilities operate, helped build playgrounds and houses in partnership with Habitat for Humanity and worked to clean up local neighborhoods. Our team members have participated in fundraising walks for charitable and non-profit organizations and have supported the Red Cross and the United Way. McWane team members also have volunteered their time and talents for endeavors supporting the arts, education, resources for children and senior citizen facilities.
We know that many lives are touched when we extend a helping hand to one another, and McWane team members are committed to making a difference in our world.
Moving Industries Forward by Redefining Fire Suppression